You can also give other family members or, for example, friends access to your home, this way they can also control your Calex Smart products with their own smartphone. This can be handy for the babysitter, for example, so they can also turn the lights on and off.
In the bottom right of the main screen, choose the option 'Me'.


Here, choose the 'Home management' option and then the home you want to give someone access to.
Choose the option 'Add Member'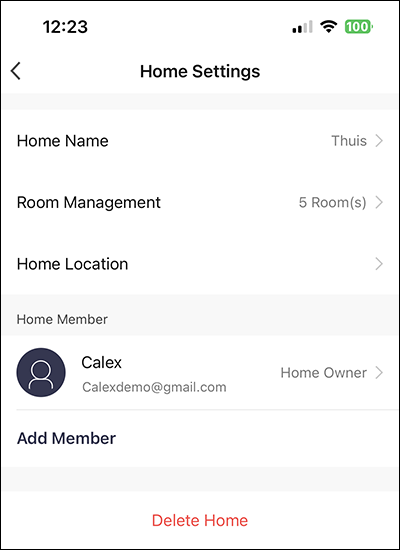 Choose the way you want to invite the new member, in this example we have chosen the option 'App Account'.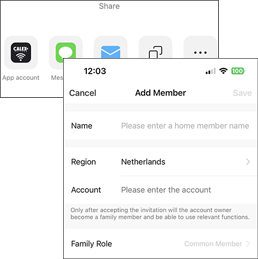 Fill in all the details and then choose 'Save' at the top right.
Under 'Account' you need to enter the email address that the new member has used to register the Calex Smart App on his/her device.