To become a member of another home, such as your parents' home, the owner of the home must send you an invitation.
Once you receive an invitation, you can activate it in your own Calex Smart app.
In the bottom right of the main screen, choose the option 'Me'.


Here, choose the 'Home management' option and then the home you want to give someone access to.
Then choose the option 'Home management' and then the option 'Join a home'.
Next, enter the code you received and press the

symbol.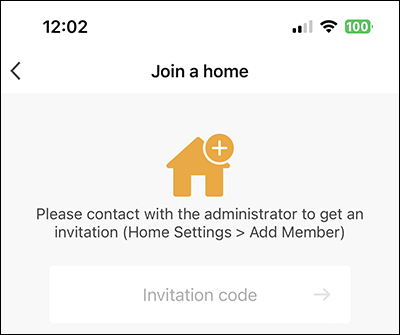 If you have entered a valid code, you are now a member of the home and can control the devices assigned to you.