To keep a good overview of your smart home, it's smart to add different rooms to your Calex Smart app. In addition to keeping an overview, this makes it easy to turn on or off the smart devices of a specific room, for example. You can easily add a room in a few steps:
In the bottom right of the main screen, choose the option 'Me'.


Then choose the 'Home management' option and then the house you want to add a new room to.
Choose the option 'Room Management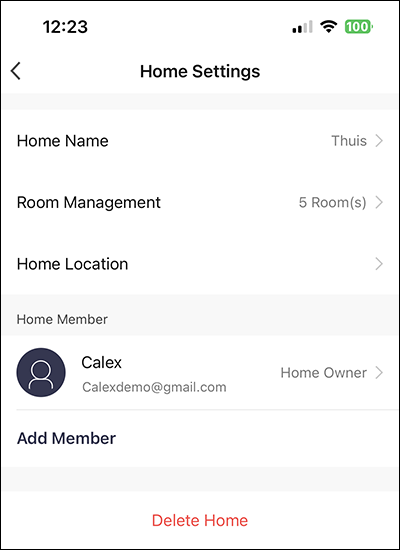 Choose 'Add room'.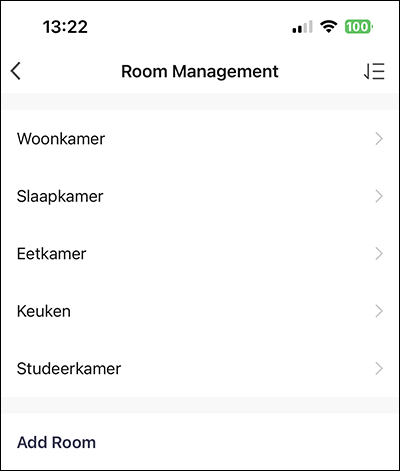 Enter the desired room name and choose 'Save' in the top right corner.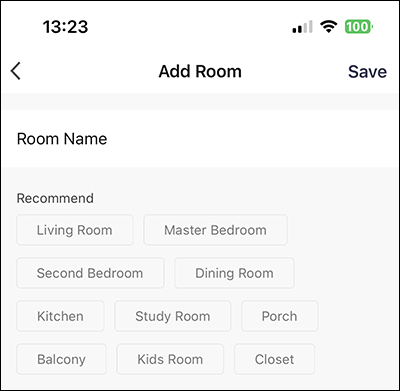 The new room has now been added to your home. Now you can start assigning smart devices to the new room.