In the bottom right of the main screen, choose the option 'Me'.


Here, choose the 'Home Management' option and then the 'Add Home' option.

Enter the name of the new home here, set the location and select the rooms that belong to this home.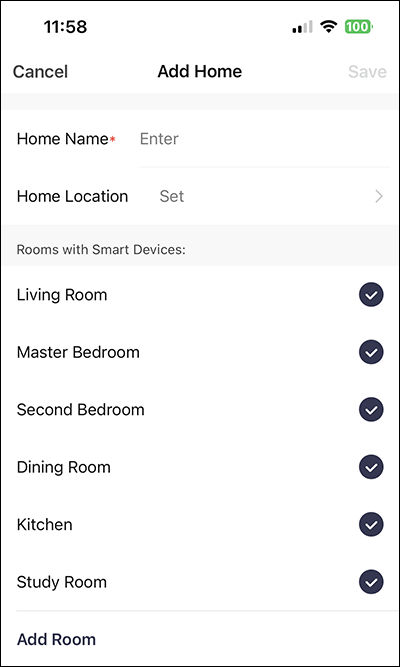 If desired, you can also create new rooms here and link them directly to the new home.

Then select "Save" at the top right to save the new home.