In order to use your Calex Smart products, you need the Calex Smart app. Using the Calex Smart app, you can connect your Calex Smart products to the WiFi network, then control them with from the Calex Smart app.

If you have not yet installed the Calex Smart app, download it first from the Apple App Store or Google Play Store.

Start the Calex Smart app and in the first screen choose the option 'Register'.

On the next screen, choose your preferred language and enter your email address.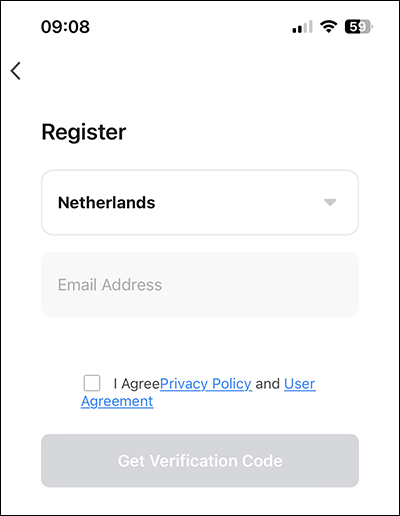 Next, choose 'I agree to the Privacy Policy and User Agreements' and then the 'Get Verification Code' option.

A verification code will now be automatically sent to the e-mail address you provided. Check your email and enter the verification code you received.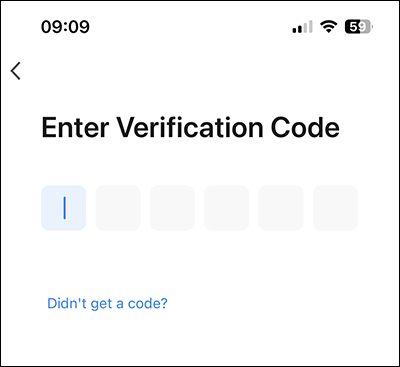 Next, set a secure password. Your password must be a minimum of 6 characters and a maximum of 20 characters with a combination of letters and numbers.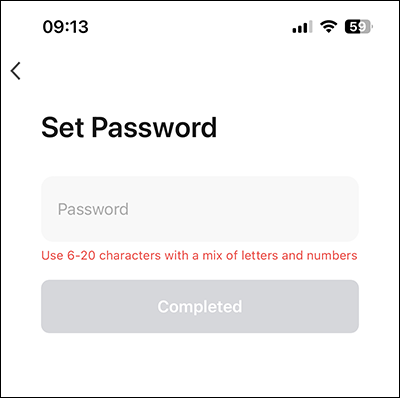 Also, keep your password in a safe place. If at a later time you do lose your password, you can always recover it from the Calex Smart app.