In the bottom right of the main screen, choose the option 'Me'.



Then choose the

symbol in the top right.
Go to the 'App Notification' option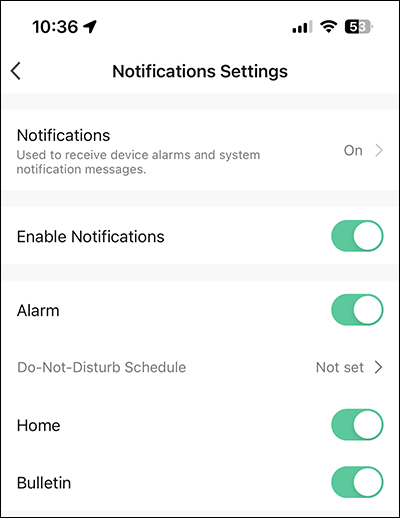 Select the 'Do-Not-Disturb Schedule' option. This option becomes visible only if the 'Alarm' option is enabled.

Do-not-disturb devices
Here you can select the devices for which you want to disable alarm notifications. Here you have the option to set this per device or at once for all devices.

Repeat
Here you determine for which days the set schedule should be maintained.
Then set the start and end time of the schedule.