To control your Calex Smart devices via the Alexa Assistant, the Calex Smart App must be paired with Alexa.
In the steps below, we'll explain how to make the connection:

Open the Alexa app and click on 'More' at the bottom right and then choose 'Skills & Games'.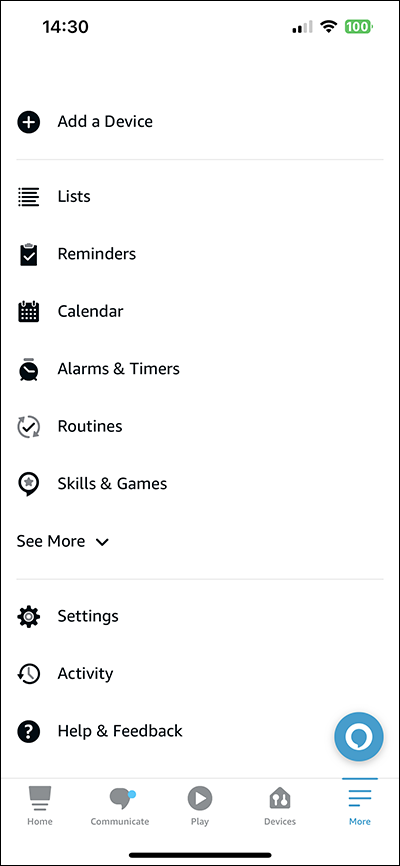 Search for 'Calex Smart'. And then select the skill 'Calex Smart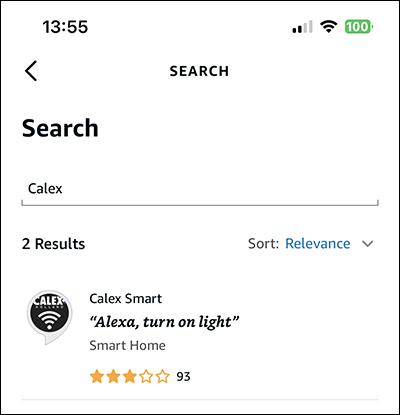 Then select 'Enable to use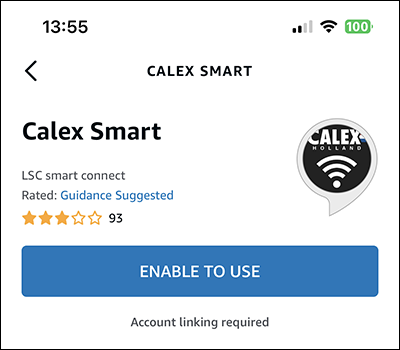 Now enter your Calex Smart app email address and select 'Next Step'. Then enter your Calex Smart app password and select 'Next Step' again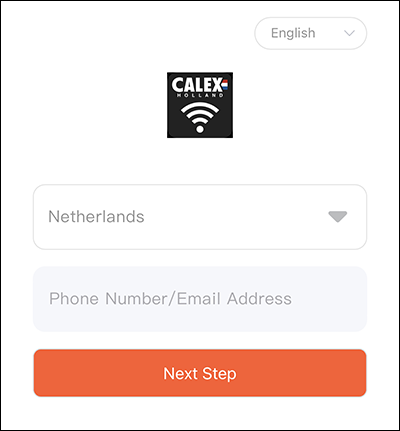 If you have entered your Calex Smart app username and password correctly, the next screen will appear, select 'Agree and link' and confirm the link with the Calex Smart app.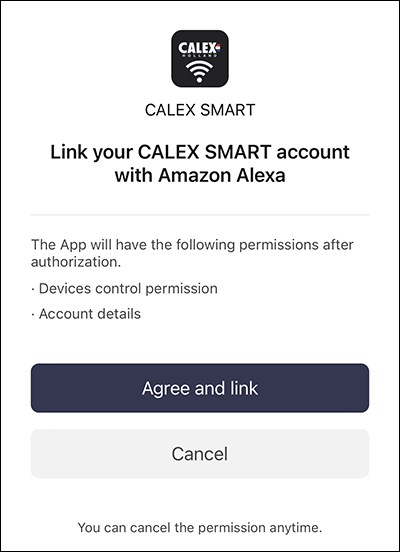 If all went well, the pairing with Alexa is now complete.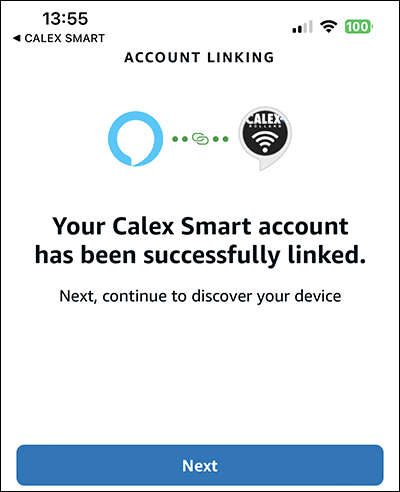 If you have already added Calex Smart devices to the Calex Smart app, which are suitable for operation via Alexa, you can now link them.
NOTE:
If you have set a different browser on your phone as the default internet browser (Android Chrome / Apple Safari), the authorisation may fail. In this case, we advise you to restore the default internet browser and re-execute the link.