With the smart app, you can set a schedule to automatically feed your pet. You can specify the days and times you want the food to be dispensed, and you can also set the amount of food at a time.
Once the schedule is set, the feeder will automatically dispense food at the set times so that your pet is fed regularly and at the right times.
This is especially useful if your pet needs regular meals, if you are not always home to feed yourself, or if you want to prevent your pet from getting too much or too little food.

To create a new schedule or modify an existing one, click on the

icon in the main screen.
Then choose 'Add Schedule' to set up a new schedule or choose an existing schedule to change it.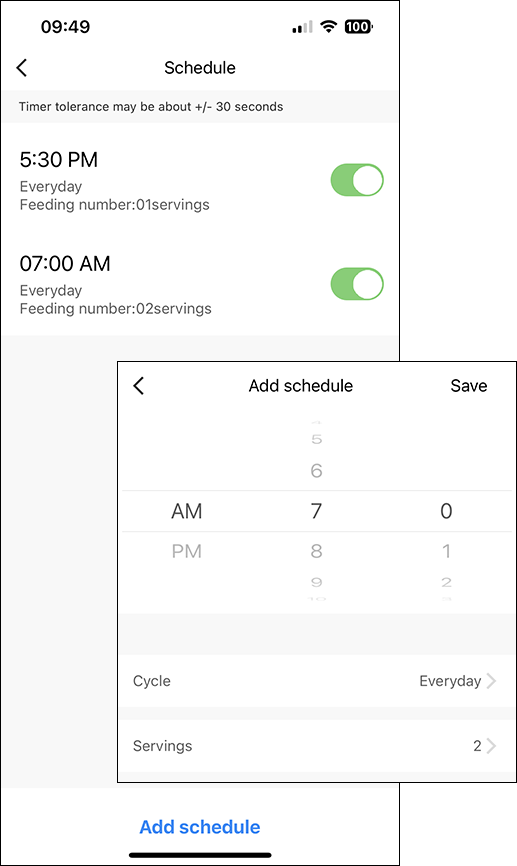 Then set the time and at 'Cycle' the desired days on which the schedule should be active.
At 'Servings' select the amount of feed to be dispensed.